Custom car audio &
home theater installation
Our industry leading lifetime installation warranty is the reason we are the #1 custom installation facility, and our top quality workmanship has set the bar for ALL audio installation facilities on the North Island and Nanaimo.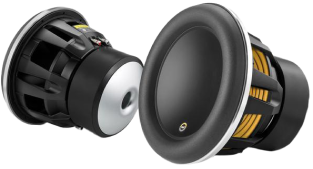 We're a certified audio company with trained, experienced professionals. Trust us as your experts in car stereos.
Recreational vehicle audio
Whether you're looking for a stereo for your boat, RV, or ATV, we've got the goods. Come see us and we can point you in the right direction.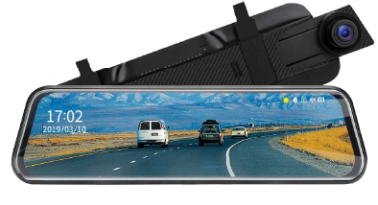 Whether you're looking for a stereo for your boat, RV, or ATV, we've got the goods. Come see us and we can point you in the right direction.
Don't know what you need?
Let us come to you, and give you a free, in-home estimate. Our experienced installers will know exactly what you need. Fill out the information below to book a free estimate.
Committed to providing you excellent service, so you always choose us for your home and car stereo needs.
For most people, automotive stereo installation and repair is not fun or convenient. So, we want make the process as easy and enjoyable as possible for you. We genuinely care about your car and your experience, and it shows. Our first-time customers continually become our long term customers time and time again, choosing us for all their automotive needs.
We're committed to serving you with quality and value. Bring your car in today for an free estimate, and see what our commitment to quality is all about! We may not be related, but you'll feel like we're family.
For the few years we've been in business, we have been striving to provide our clients the best quality service possible to gain their full satisfaction. And they've shown their appreciation by coming back to us repeatedly.
We want to be the audio sales and installation facility for all your home, automotive and recreational needs.
Pure Audio's staff have over 50 years of combined installation experience with all 12 volt products.

Our team is here to inform our customers on the options that are available to them while creating a no pressure environment .
I am absolutely blown away by the level of customer service offered by the crew @ Pure Audio.

They definitely 'pulled a rabbit out of the hat' for us and sourced the gps/audio system we needed. In addition, majorly accommodated for our tight timeline for install. I cannot begin to express how grateful I am to them. I only wish I'd come to them earlier. I wholeheartedly recommend them.
Katrina
Car audio aces. Attention to detail, pride of workmanship, great products, these guys have it in spadefulls. Even simple installs vs comllicated, they're not happy until they see the big grin on a customers face from a perfect install. Well done on the job you did for me 👍😁


Graham
This company does outstanding work, provides excellent service and products, and even stands behind their employees when being bullied by activists making false, damaging claims. Definitely returning to Pure Audio for my stereo needs in the future!
Etan
Thousand Thanks to Steve and Megan for the amazing upgrade to my truck's Sound system. Top notch work done and loving the new pioneer player and the convenience of being able to talk hands free through the stereo. Highly recommend
Neil
These guys at Pure audio are legends. Im here from Australia and have been to pure audio for alot of work on my van in recent weeks. The boys have a wealth of knowledge and as a fellow tradesman, I wish more tradies were as helpful as these blokes at Pure audio. would definitely recommend! thanks for the help lads!
Charly
Amazing customer service, Steve went out of his way (on his day off!) to make sure I was able to get my car to work tomorrow morning. I have dealt with Pure Audio 3 other times in the past and I have always had an amazing experience. They all give 110%
Mackenzie